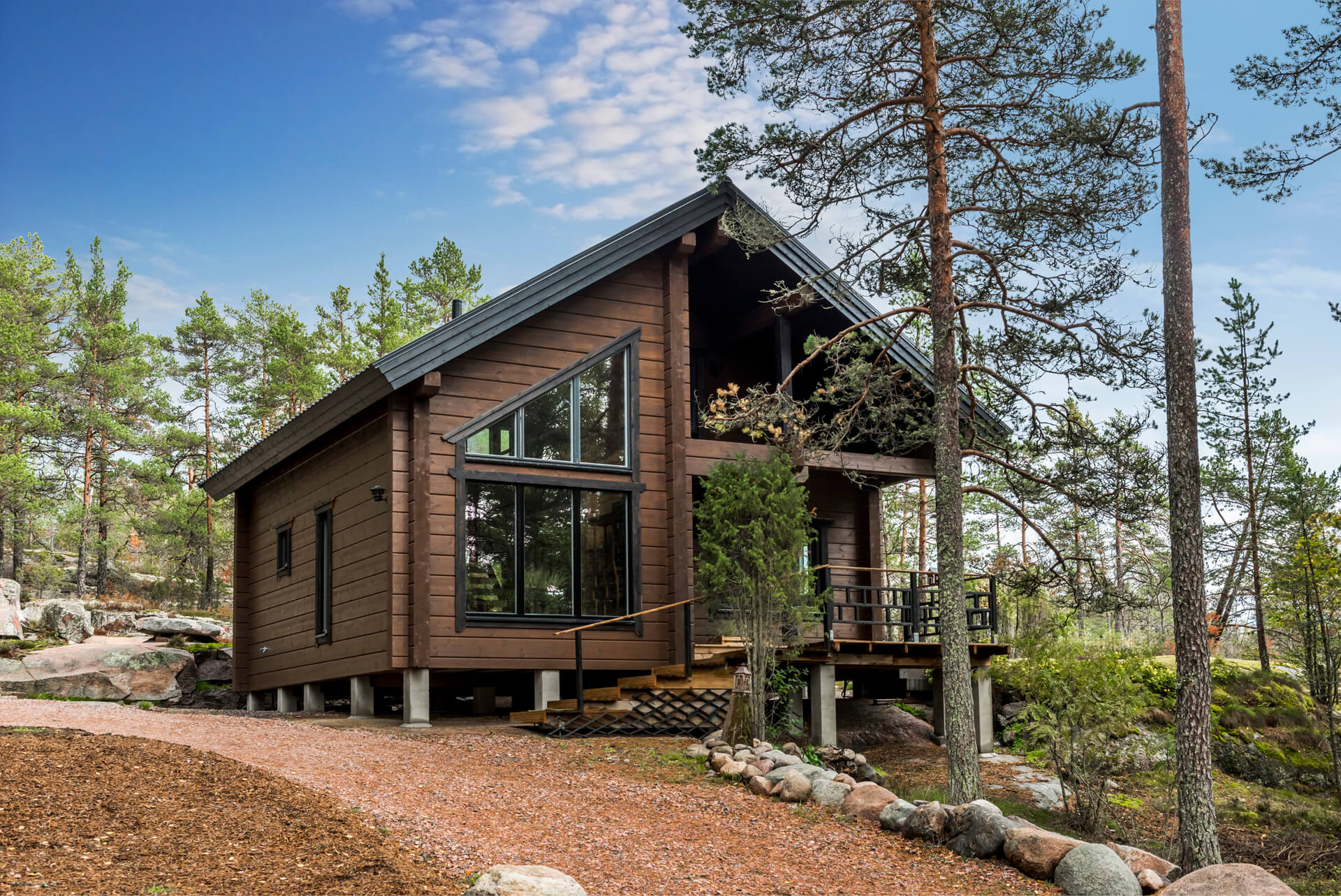 The authentic wooden

Finnish

house
Unique and second to none other log house
The Finnish timber quality that our company uses for the constructions of small and large wooden houses is the best in Europe.
At the limits of the Arctic Circle, where the timber is sorted, the cold weather conditions make the wood very hard and solid, with high specific weight and high mechanical resistance to crushing and bending. The certified factory process of timber in Finland is made by the oldest and most experienced factory in the world, which was actually the first to introduce the idea of laminate wood production.
This process provides moisture protection to the wooden houses and prevents cracking and distortion of the trunk. Wood is a natural, living, non toxic material. It is the best natural sound and thermal insulating materal (9 times better that concrete) and acts as a natural adjuster of relative humidity and temperature in the house. Choosing wood as a basic building material of your log home, you are choosing a healthier lifestyle.
Wooden houses from Finland made by Kofinas company are offered at economic prices and the total cost always depends on the size and the specific needs you may have.